Giving the gift of life this year
The Pope Paul VI Institute was established in 1985 to build a culture of life in women's reproductive health care. Over the past 30 years, we have served thousands of women and their families through superior health care that cooperates with women's natural fertility cycles, promotes life, and is 100% consistent with Catholic Church teaching.
Fellowship Program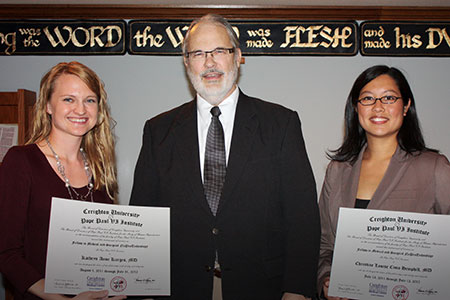 The St. John Paul the Great Fellowship Program provides obstetrician-gynecologists with the distinct opportunity to pursue advanced study in reproductive health, preparing them to practice medicine that fully accords with Church teaching and that cooperates with women's menstrual and fertility cycles.
During their time in the program, the Fellows receive an education to help them serve the reproductive health needs of women through practices that are compassionate, do not obstruct or defy women's biology, are 100% consistent with Church teaching, and are superior to mainstream medical practices, which often utilize methods that destroy, rather than promote, life.
Education & Training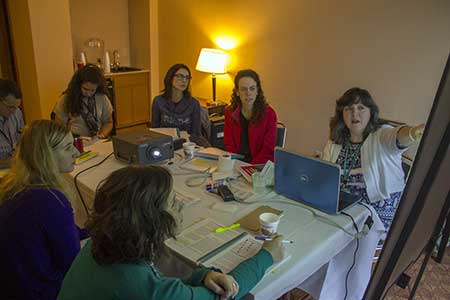 The Pope Paul VI Institute for the Study of Human Reproduction is a world leader in providing education and research in the area of the natural regulation of human fertility and also the development of morally and professionally acceptable reproductive health services.
Programs Include:
The Education Program, Phases I and II. Held annually, this eight-day conference (which is held each spring and fall) provides training in the Creighton Model FertilityCare System for practitioners, instructors, medical consultants, nurses, educators and others.
The Love and Life Unlimited Conference. Held twice annually, this five-day conference is designed to ponder, promote, and proclaim the Catholic vision of reproduction health care.
Research & Ethics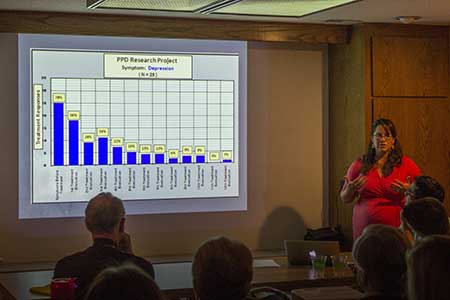 The Pope Paul VI Institute is strongly committed to promoting the understanding of the Church's position on issues of human sexuality and reproduction and to discovering new technologies that provide healing to women and affirm the Church's stance on these controversial issues.
The Institute proudly conducts scientific research that is designed to develop new and superior approaches in women's reproductive health care. The Institute is also proud to promote the Catholic Church's position on controversial issues related to reproductive health care and human sexuality through publications, presentations and consultations.
To continue this mission, we need your help. Please consider a gift to support the Institute. Your generous support can help support our programs and outreach efforts that singularly focus on building a culture of life in women's reproductive health care.